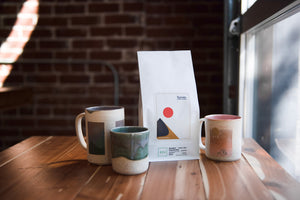 Transcending Borders
We are committed to intentional partnerships; we source extreme quality through a rigorous coffee selection. We value both the connection and bridge we build, bringing people together through a simple yet beautiful experience. We care about providing an experience that transcends geographic borders.
Seasonal Offerings
Our coffees reflect access to different origins which harvest at different times of the year. Experience the terrain resonating in our fresh picks from around the globe. Select from our seasonal offerings of delicious and inspiring single-origin or blended coffees. 
Details Matter
We are a relationship forward company. We capture the essence of origin and harvest it in every drop of roasted coffee. Taste of place. We uphold the highest roasting and brewing standards. Experience excellence.